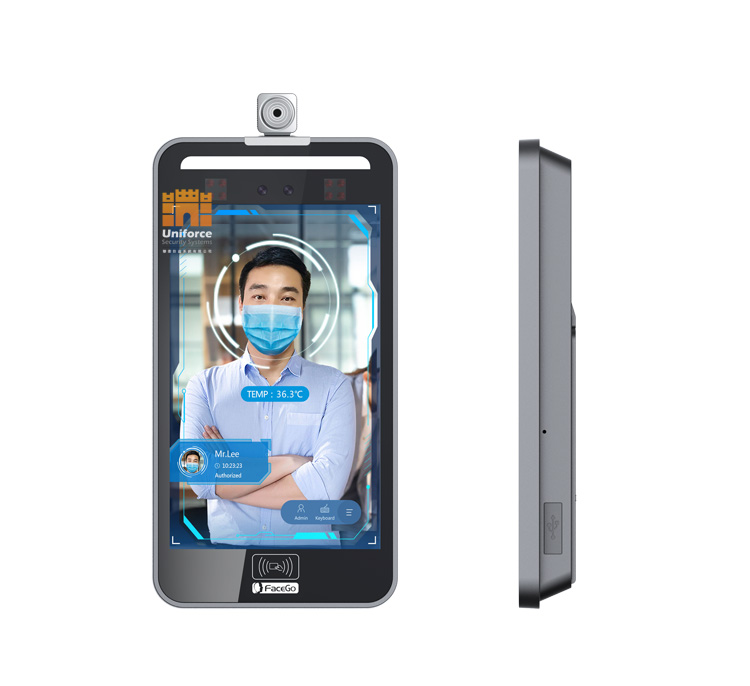 Facial Recognition Solutions



The latest facial recognition technology can perform identity authentication and attendance with mask on, and simultaneously detect body temperature (including strangers), with an accuracy of ±0.3°C. The entire face recognition process is completed within 0.3 seconds, effectively preventing virus transimssion and suitable for crowded public places.
Dual Sensor Facial Recognition Solutions
The first embedded facial recognition system in the world!